Golden Gate Jeep
The Best Jeep, Chrysler and Dodge Auto Repair In Marin County
Golden Gate Jeep is an independent Jeep auto repair facility not affiliated with factory-authorized dealers, servicing Jeep, Chrysler and Dodge vehicles in San Francisco and throughout the Bay Area.From regular scheduled maintenance to major repairs, we offer personalized attention to all your vehicles needs and will work to make sure our service is the best it can be.
Need A Reservation For Repair?
Services Our Full Range Of Services Include:
Scheduled Maintenance
Check Engine Light Diagnostic
Brakes
Transmission
Cooling Systems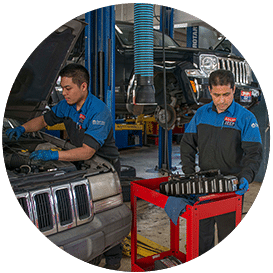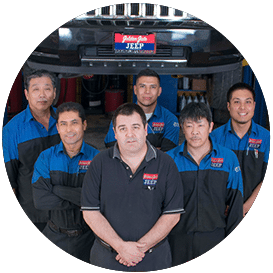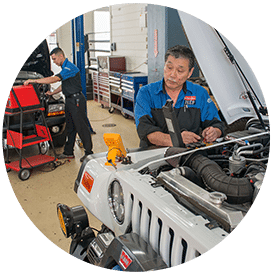 New: Registration Services
Golden Gate Jeep is pleased to offer assistance in registering your vehicle. We take the hassle and headache out of state paperwork and make registration easy for you. Forms are completed electronically and transmitted instantly to the DMV in Sacramento, saving you time.
Extended Warranties
We can work with your aftermarket warranty company to see your repairs are performed and paid for by your warranty company. "If you own a Jeep in the city, this is the only place you will ever need to know for service and support. The team is great." –Dan K.
Location
Golden Gate Jeep location on Fifth Ave.
Golden Gate Jeep 825 Fifth Ave.
San Rafael, CA 94109
Phone (415) 563-6100
Hours Mon – Fri : 7 AM – 4 PM
Closed Saturdays, Sundays and Major Holidays!
We are also closed vacation weeks, Memorial Day, 4th of July, Thanksgiving & Christmas thru New Years.
Contact
Open 7 AM to 4 PM Monday through Friday. If you would like to make a reservation or send us questions or comments,Please fill in this form.If you prefer, you can call us at (415) 563-6100 or send an email to [email protected].We look forward to hearing from you.